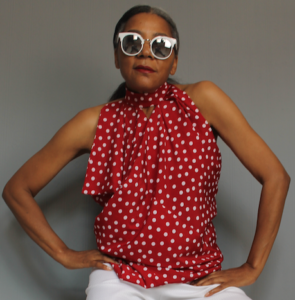 "COLLEEN G LEA ONCE VOTED ONE OF THE UK'S TOP 5 UP AND COMING CONTEMPORARY FASHION DESIGNERS! ."
Colleen G Lea – Fashion Designer And Online Fashion Tutor
WHAT I DO
I love fashion but teaching is my real passion! Designing clothes has always been a powerful opportunity to share a personal vision.
I simply love teaching online and sharing my skills. I've become an influencer for people who want luxury designer clothing, with amazing fit which shows off an independent, unique flow! I mentor people who have a flair to run successful fashion businesses, and guide new learners who feel they are now at a stage to design amazing clothing lines. Going above and beyond is my mantra!
I also personally design, pattern draft and sew my own designer clothes and accessories and film the whole process to instruct learners how an industry professional plans, organises and brands themselves. In recent years I've started refashioning clothes and help others online to do the same.
HOW I DO IT
I'm sharing my real world skills, knowledge and experiences as a senior lecturer of fashion design, pattern cutter and freelance fashion designer onto and into the online community to help build stronger links with those wishing to learn and progress.
I'm taking the very best of what I know, and what I've learned (including the mistakes) and packaging it all into bite sized information that you, the reader can use to move forward in your own creative endeavours. I simply want to provide the very best service and share all of this vital and trusted knowledge to help you achieve your goals.
WHY I DO IT
Honestly! I wished I was out there when I first started on this journey. Every person has the right to access information and advice in order to pursue a career within the fashion industry.
It's extremely difficult to navigate, and importantly find people that you can trust.
Over the years, there has been many people who have told me that I could not achieve what I wanted. My dreams were just that – DREAMS!
I proved the doubters wrong and with my help, SO CAN YOU!
With over 30 years experience within the fashion industry and now as a leading online content creator, I want you to achieve success within the fashion industry without facing the many pitfalls that lie in wait. Every learner should be given the freedom to develop new skills and influence and motivate others to do the same.
My online teaching community, courses, videos and website can guide you better than ever before. We all have lessons to learn. At least now I'm able to teach you a few to get you over those troublesome hurdles.
My success is your success.
Colleen G Lea