Online Fashion Design Training
Let's Work Together To Help FASHION DESIGN STUDENTS BE
AMAZING!
Designer Makers Are The Future Of Fashion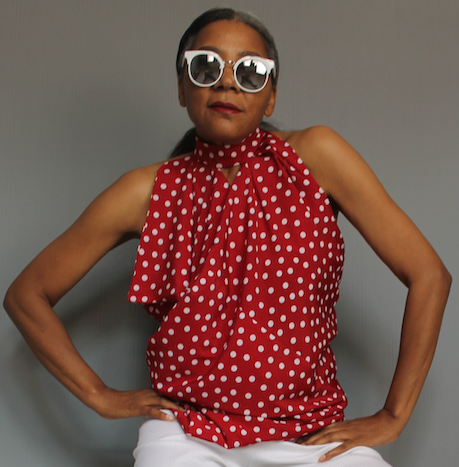 Hello I'm Colleen – Nice to Meet You!
I'm a qualified and some say talented online lecturer of fashion design, with many years experience of tutoring students from all levels.
I teach design, pattern drafting and garment construction, with a proven track record of my abilities that include running a successful womenswear fashion design business, and working in the industry as a freelance designer, pattern cutter and garment technician.
The information below shows how I can be of help to you and your students in achieving their targets and goals.
In recent years I have been teaching online, largely via my YouTube channel with over 100k subscribers and 16 million plus views, with a target audience of 18-34 year olds.
I have taken the skills I have learnt from being a YouTube content creator and now produce online courses, sharing my knowledge and experience in the topic of fashion design.
I have been present in the online community for many years and therefore in a position to navigate your students to the benefits of online learning.
My courses embrace creativity and industry knowledge to promote innovative practices that will equip students with the necessary skills needed to pursue a career in fashion or as designer makers.

The Framework for the Online Fashion Design Training Courses will be:-
Student management and progress tracking
Private courses
Group enrolments
Live lessons on zoom
Assignments to aid your learning
Certificates
Join in discussions
Quizzes
Live lessons
Student support
An online learning experience is quickly becoming a necessary skillset for all students, who are looking for that shared learning experience of communicating and learning online. The courses are designed for all students who have the eagerness to learn but may find it difficult to complete an assignment on time and struggle to focus, or students who are ahead of their peers and are looking for more advanced challenges. These courses suit all individual needs.
I believe online learning is the future and the opportunity to combine it with off-line education is a balance that students need, helping them become productive in an increasingly digital world.
I have personally seen the impact it has had on learning and how quickly students engage and build relationships. In the last 10 years I have been online alongside other content creators who are leaders in their fields.
Students can rewatch videos over and over again to assist at the pace of their learning and build confidence. They can log on with any issues or concerns and it will be answered in a 24 hour period.
I will also offer regular updates and progress reports for each student.
For more information please contact me!
I look forward to working with you.
Colleen